Introducing The MLS ROYAL TEES!
Be The First To Get Yours. Limited Stock Available!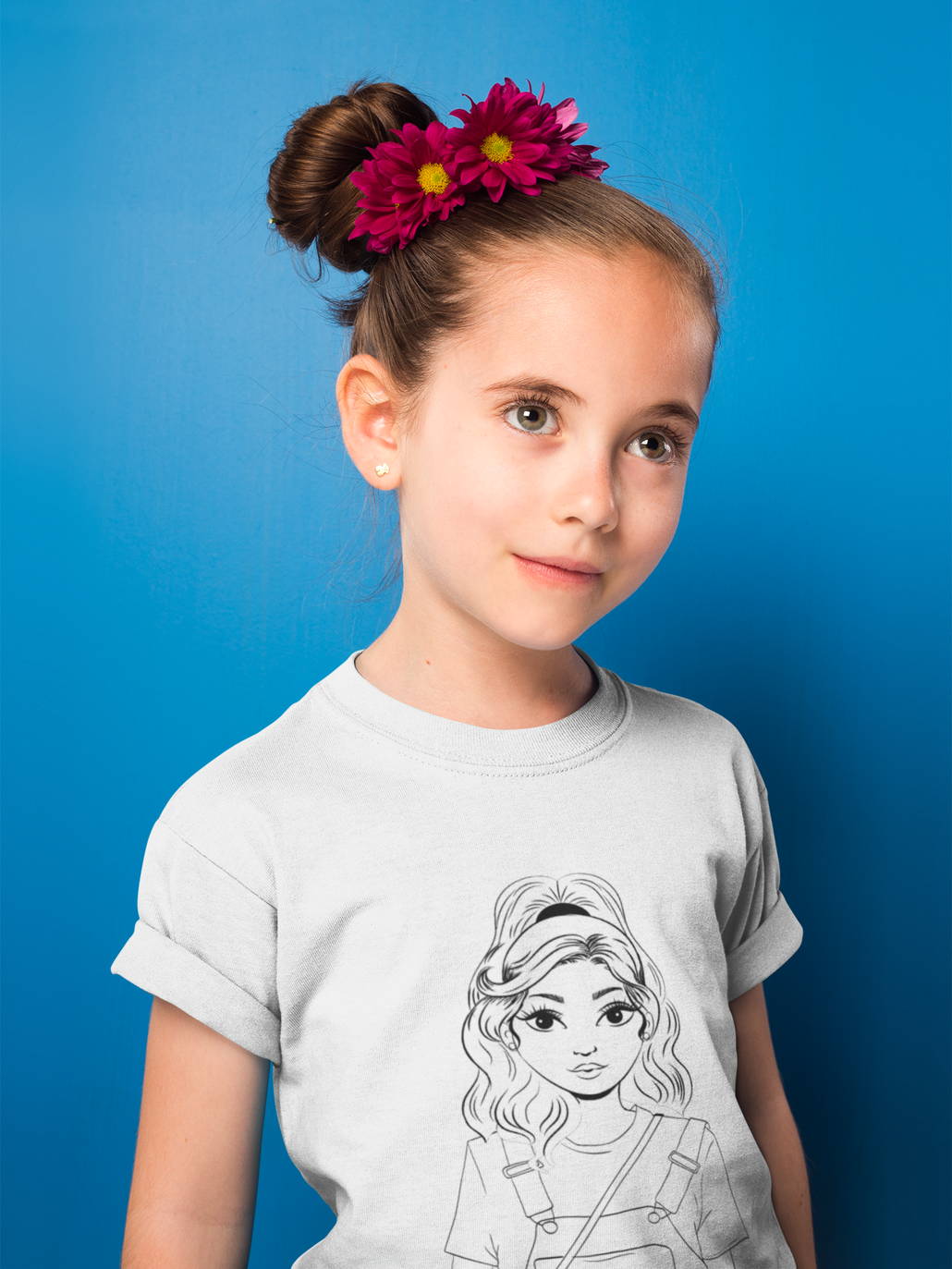 Add accessories to create your own Royal Tee style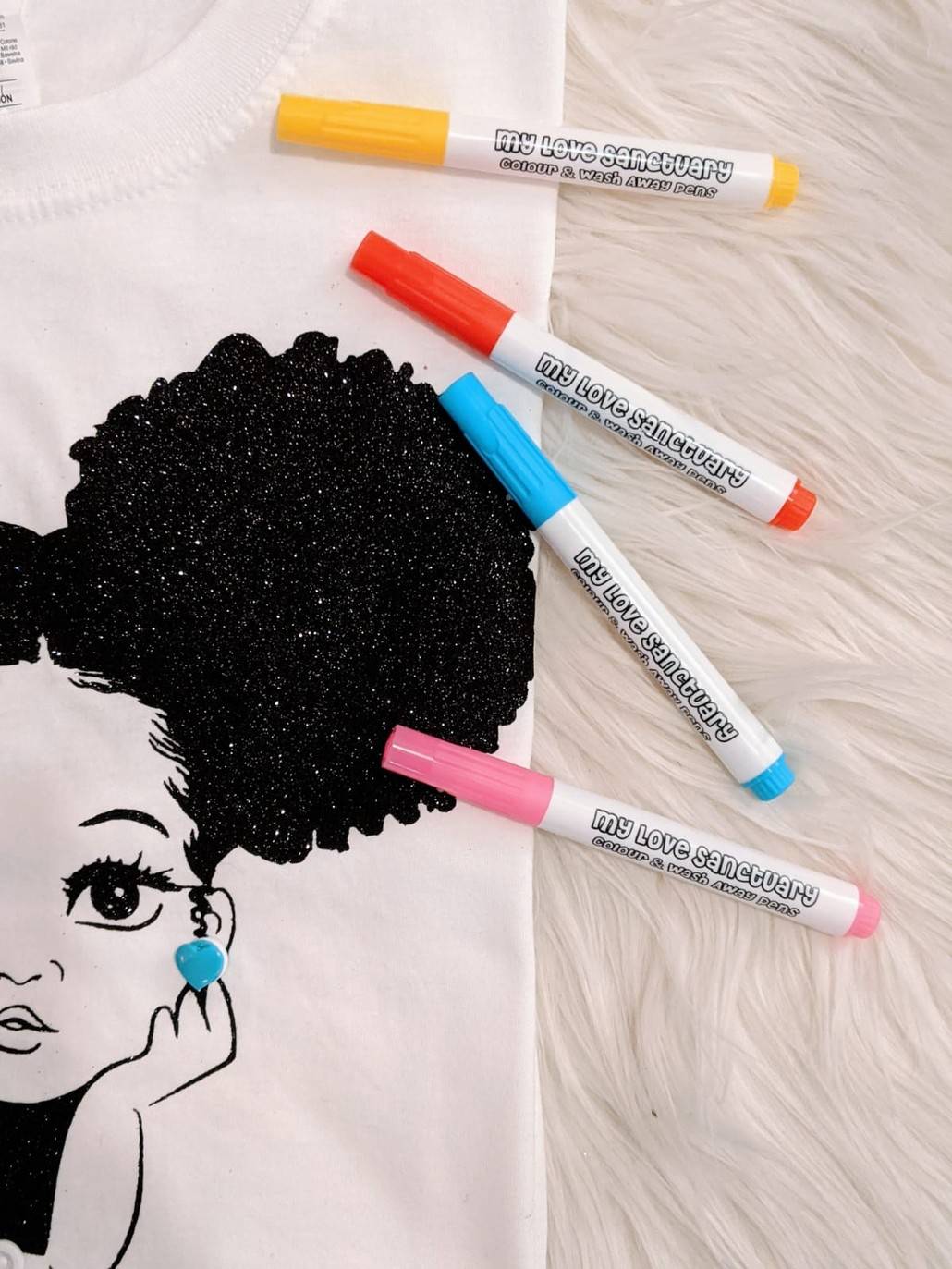 2. Colour in & dress up your Royal Tee friend!
Bring your Royal Tee friend to life with beautiful colours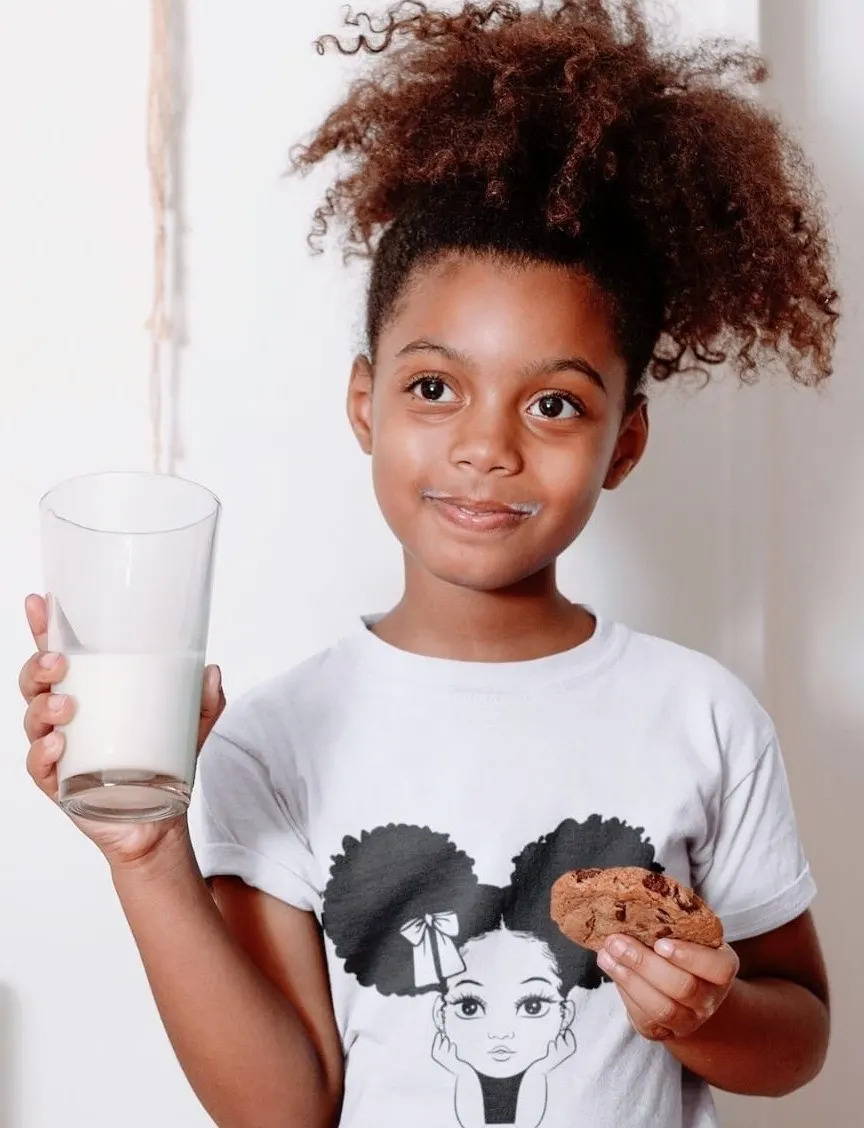 Wear your tee, wash out the colours and have a new tee everytime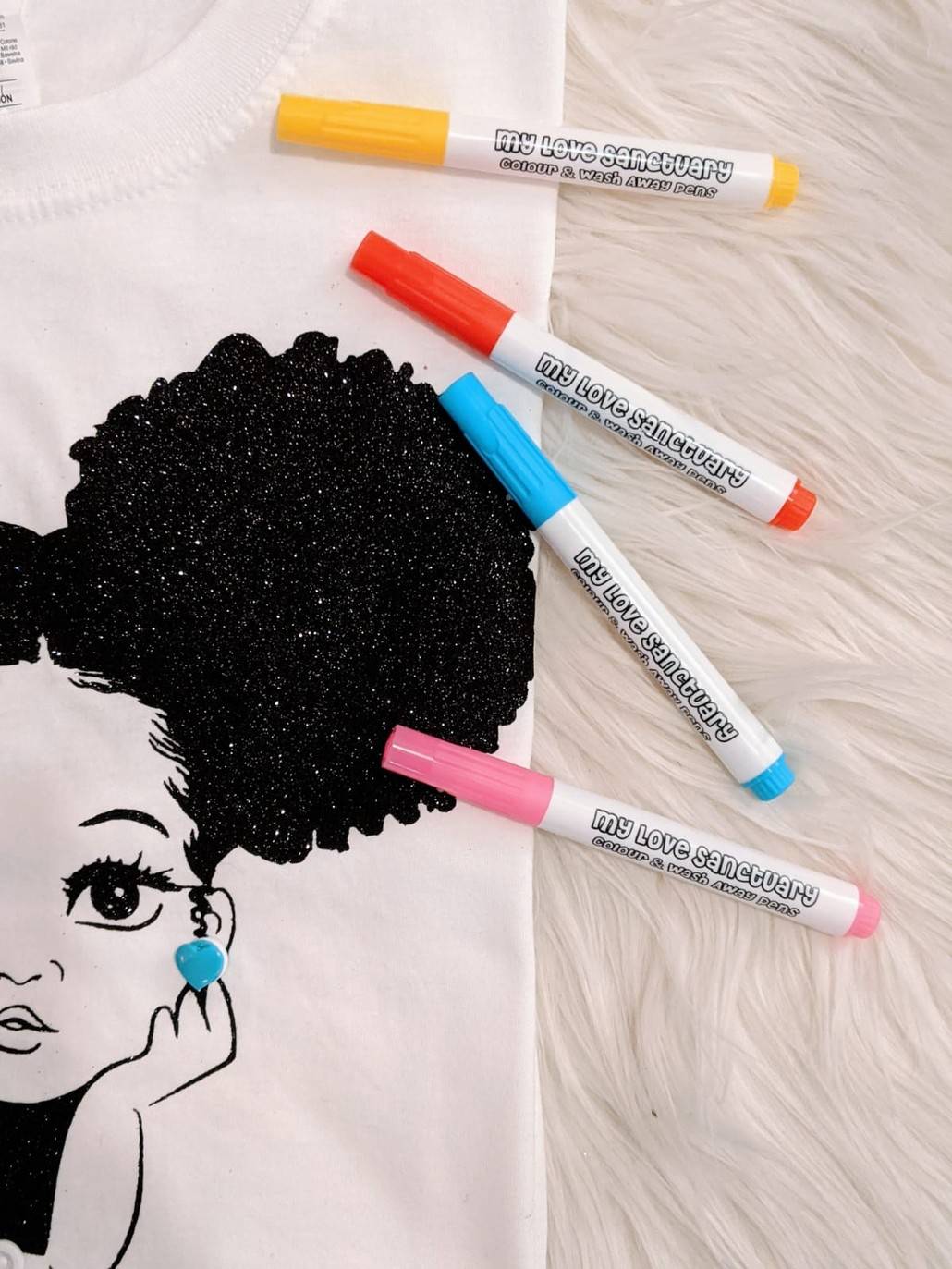 Meet Josie!

Josie is a little gymnast, she loves reading, dancing and is quite the writer too!
Her favourite colour is pink and in the morning you will usually hear her asking for some sort of tea or hot chocolate!

Her favourite fruit is a Granny Smith apple (quite specific we know)
Josie makes a great little companion for any little girl, and comes along with a set of earrings a tutu skirt and 10 colour and wash away pens, just like her other friends do too!

If Josie isn't busy practising attending gymnastic school, you'll find her talking about what she has learnt in Science class (Science is her favourite subject, she says it because you get to learn about the body and how it functions as well as getting to carry out cool experiments!)

So here she is, that's it for now with little Miss Josie, this definitely won't be the last time you hear of her, but for now we hope you get to enjoy the world of fun and hopefully joy she brings.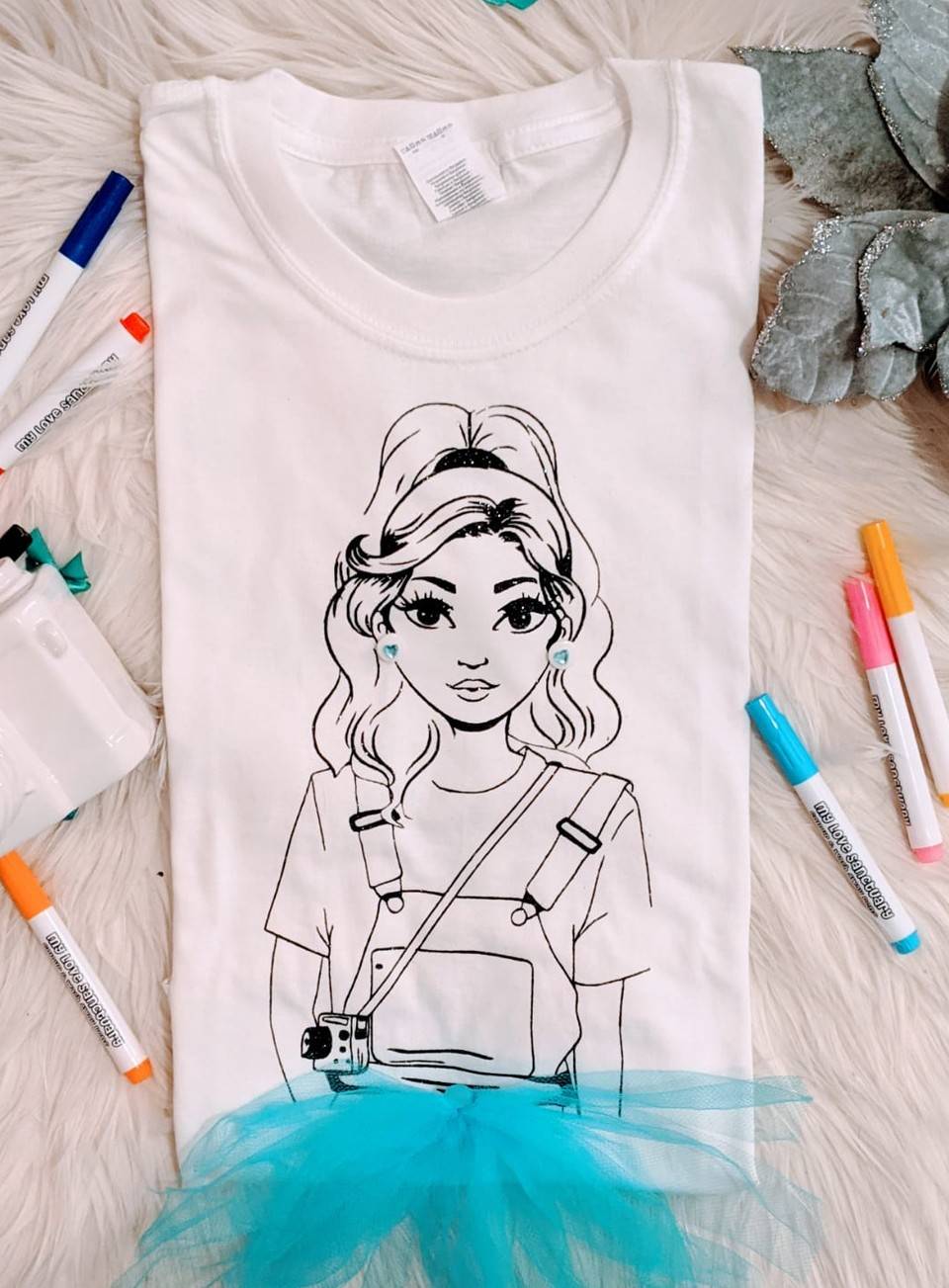 Say hello to Journey!
Journey is all about moments and capturing them too! She is currently and excitedly making good use of her big sisters abandoned old camera, which she is now the proud new owner of!

Her big sister informed her that even though the camera is not a brand new one, it is strong and sturdy; As a matter of fact, her sister told her it was a DSLR, a cool abbreviation that she just learnt, her sister said it stood for Digital Single Len Reflex, and although Journey has no idea what that fully entails, she is enjoying the journey of discovering life through the lens of her brand new camera!
On days where Journey isn't with her friends, you will find her sitting in on one of her Uncle and Aunties studio sessions! (They do a lot of filming and photography and she loves watching them at work)
Journey loves the theatre and one day hopes to be in a play where she can express and tell beautiful meaningful stories, that bring joy to the people that watch her performances, she may even get into directing one too!
For now Journey is enjoying capturing moments and telling the stories behind the lovely and fun photos she takes.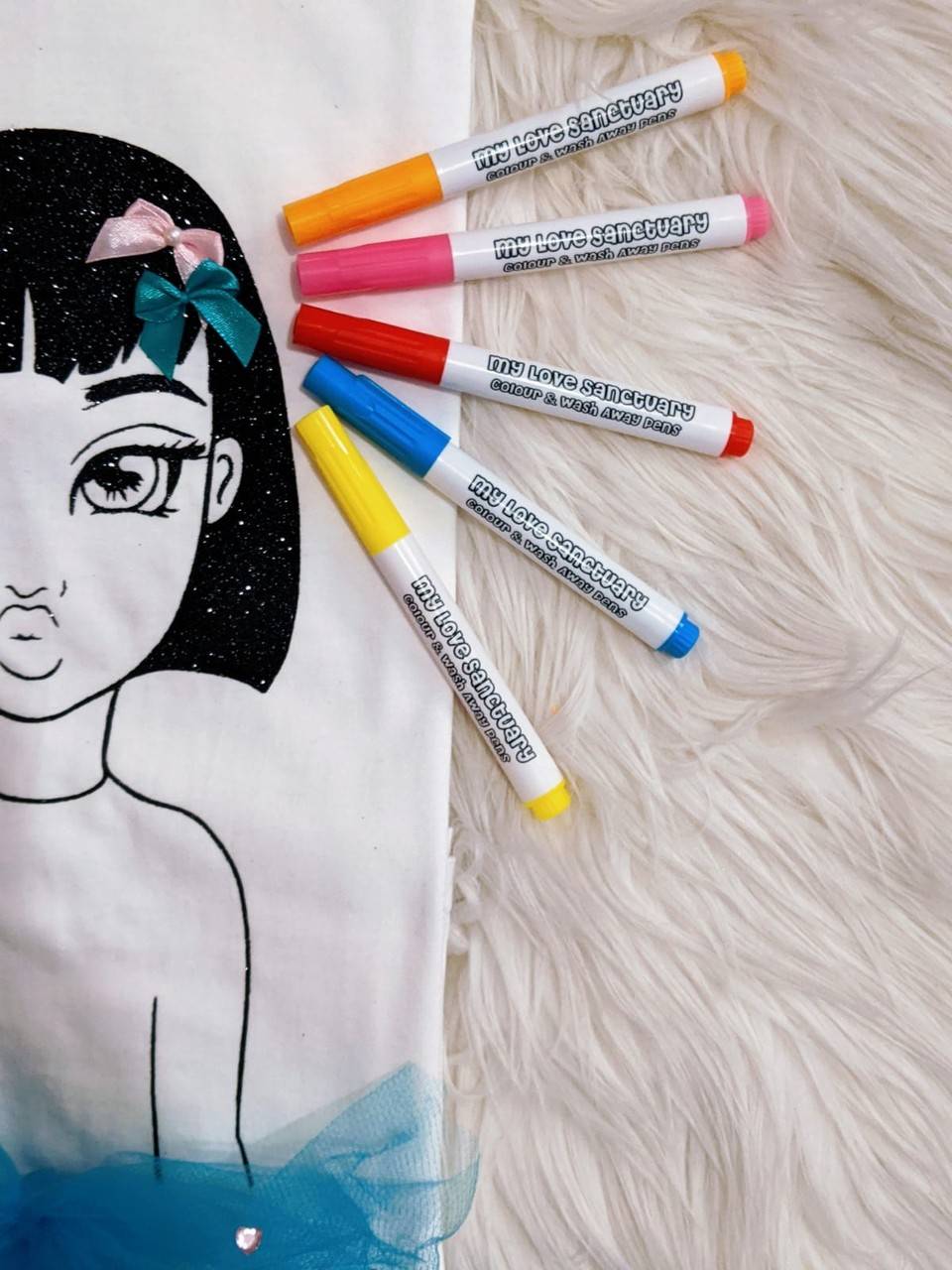 This is Keoki, a sweet girl with a love for all things nature and travel!
Keoki is currently learning Spanish and French and can already construct a few sentences in each language!
You will often find Keoki (twice a week to be precise) helping out in her family allotment where they grow all sorts of things; Raspberries, Artichokes, Rhubarb, Rosemary you name it, they probably have it!
She loves sharing whatever she can, when she can, with her friends; Josie, Chloe, Amara, Willow, and Journey!
Keoki absolutely loves camping, gardening, and hosting little tea parties with her friends, her favourite tea parties are garden ones, but she is currently enjoying hosting zoom tea parties with her friends where they get to bond and share fun activities!
Ah and another thing about Keoki, she enjoys visiting the elderly home one a month with her big cousin where she gets to share her tea recipes, listen to some cool stories and read her favourite books too!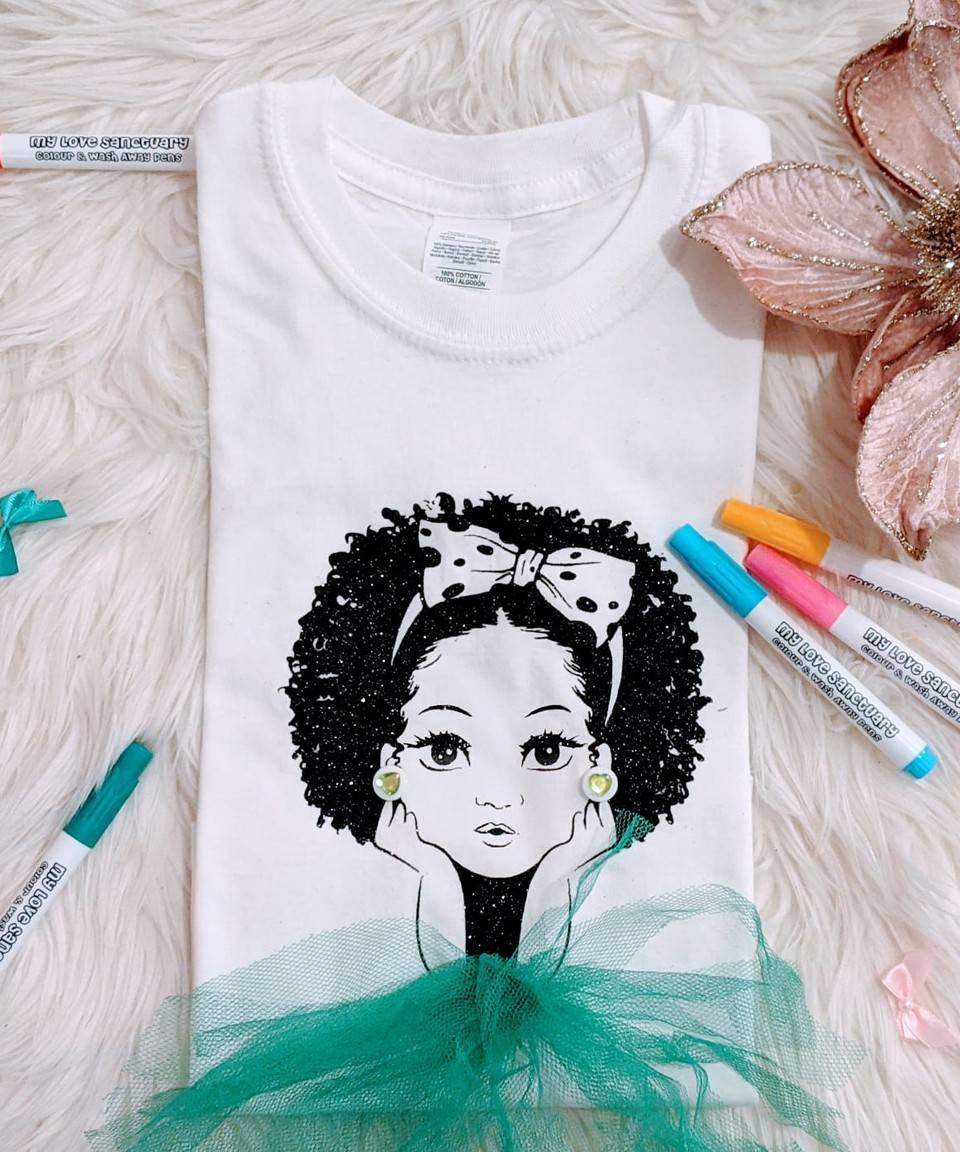 This little cutie is called Willow, she is the 2nd youngest of the bunch and although small she is indeed mighty!
Little Willow loves doing her own thing; A little adventurer at heart, you'll often catch her curiously exploring anything that captures her attention, indeed she does like a good bit of fun. This next bit of information may or may not come as a surprise, but her favourite tree is the Willow tree; The Pink Willow tree to be precise!
Oh and before we forget; Willow's extreme fondness for a colourful hairband or two is insatiable, how she loves changing her hairstyle from braids, to bunches, you name it, she loves it all!
This one is an ambitious little thing and hardly takes NO for an answer! Can she do it? YES she can and she believes just like she has so often been told, that the world is her oyster!
Say hello to Chloe!
Chloe is the youngest of the bunch and absolutely loves music, and is soon about to start piano lessons with Willow!
You will often find Chloe singing along to her favourite songs, and using anything she can as a mic whilst doing so! Chloe also enjoys going to choir practice with her Mummy, where she still gets to sing along too!
In Chloe's spare time, you will often find her rollerskating with some of her friends who you might have met already; Josie, Keoki, Willow, Amara, and Journey!
Also if her Mums' best friend Sarah is free, she sometimes gets to do a little ice skating with her, as Sarah is an ice skating instructor)
Chloe loves playing dress up and is fond of anything with cupcakes and hearts- oh and puppies, she absolutely adores puppies! She isn't allowed one yet but she really is looking forward to the day she gets one! She told us she will be calling it Toto after the dog in Journeys' favourite play, The Wizard of Oz!
So there you have it, this is Chloe and she makes an awesome friend for just about any little girl!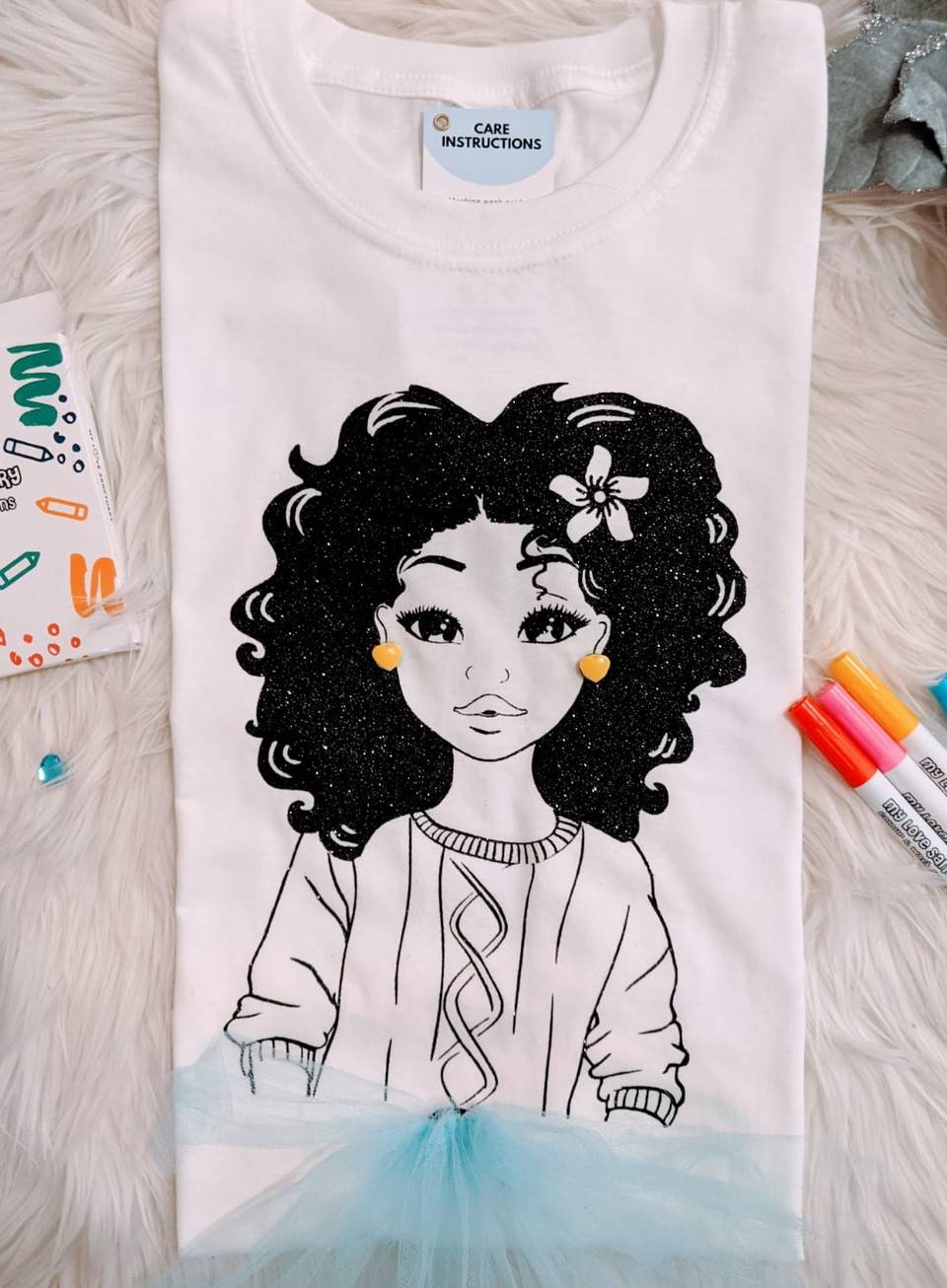 Introducing Amara! This fun-loving girl is a true creative! Amara absolutely loves drawing and painting with the ability to turn almost anything into something too!
An avid reader, Amara enjoys a good book and if she isn't reading you will find her watching the discovery channel or watching a movie with her brothers and sisters, as long as it's got a good storyline and it's funny, she is happy!
Other than that she loves helping out in the kitchen and makes the most delicious salads for friends and family alike!
I'm quite sure in due time she will be happy to share one or two of her favourite salad recipe or even share some of her gorgeous artwork but for now, she comes with love, fun and good tidings!

So there you have it, this is Amara and this friendly genius is quite the companion!
For a limited time only. We are giving you FREE SHIPPING when you spend £50 or more on your order!